MCQ Spring Quilt Camp - 2020
April 16-19, 2020 (Thursday to Sunday)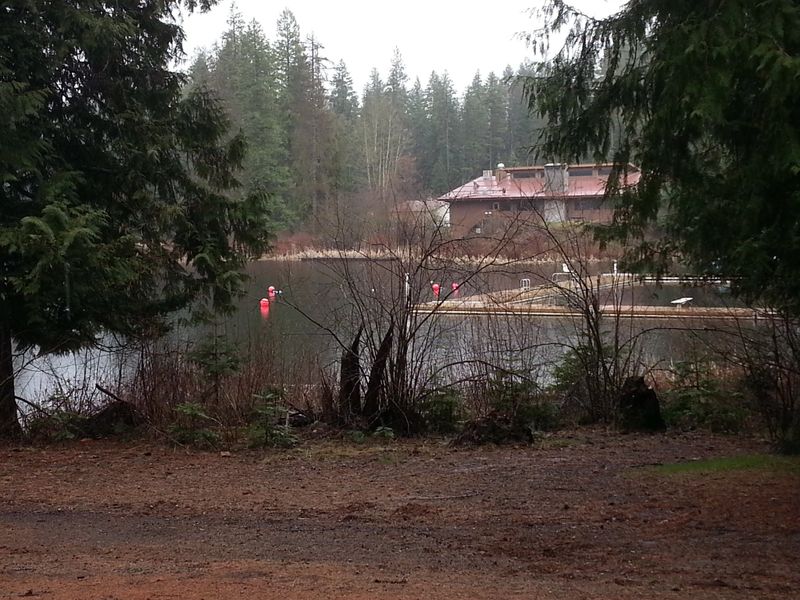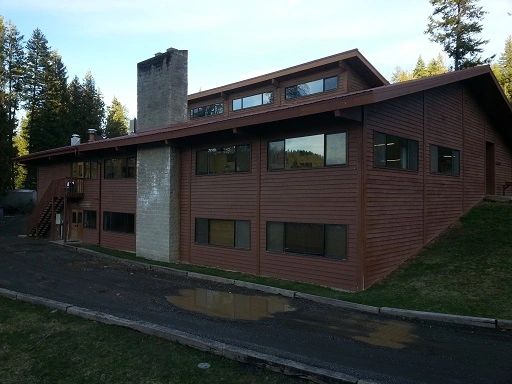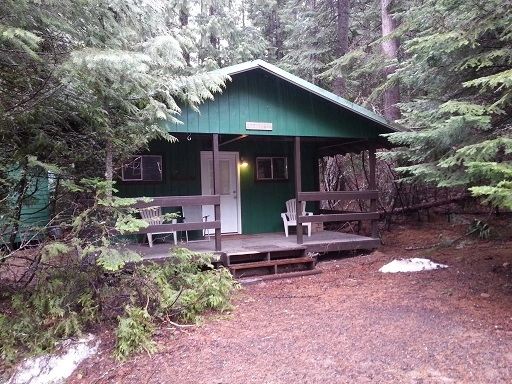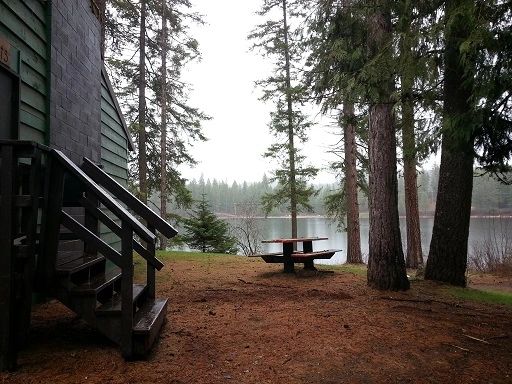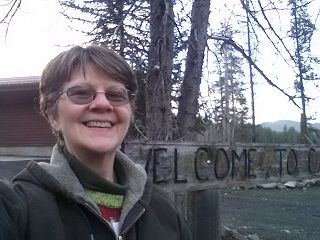 Join other fun-loving quilters for YOU-time at this Quilt Camp held at YMCA Camp Reed north of Deer Park. No cooking, no responsibilities except to YOU. Sew on your own projects in the spacious and well-lit work area with an incredible view of Fan Lake. Join in on fun exchanges and games if you'd like, or not! Lodging is in shared rooms in the lower level of the main building, or stay in one of the many rustic cabins nearby. (Most cabins do not have their own bathroom but there is a shared bathroom facility with walking distance.)

MCQ Spring Quilt Camp is April 16-19, 2020 (Thursday to Sunday). $50 deposit (check, cash, or credit card) holds your spot and is refundable until 3/13/20. Final payment is due 4/1/20 and no refunds given after that. Total cost of Camp depends on number of Campers, and ranges from $150-$175. Fee includes 3 nights lodging and 6 meals. Credit card payment accepted for deposit (pay under tab SHOP / CLASSES) or send check. More information and signup form available by email: send to Terrie at "moosequilts @ hot mail.com" 

Pictures above are of the lodge, a couple of the many cabins, and me! Below is a photo from inside the "workroom" in the lodge where all the fun happens, plus a look at the bunk beds in one of the rooms in the lower part of the lodge, and some of the fabrics and things I brought last time. Everyone gets a complete bunk - top and bottom. We need a place for our stuff!!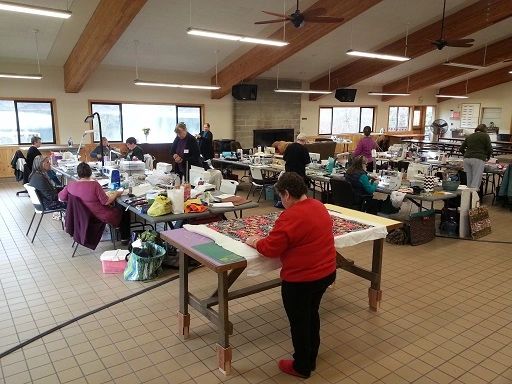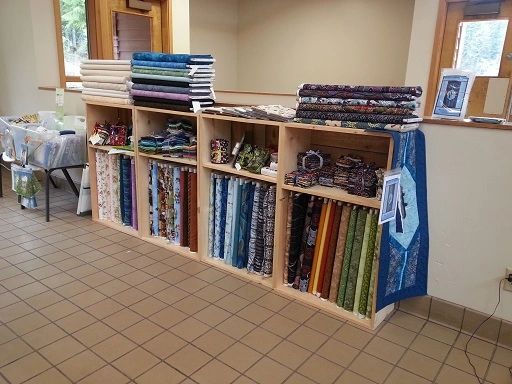 Artists' Studio Tour of Sandpoint - 2019 -

August 9-10-11, and 16-17-18
2019 Tour is already over, but my display is still up for a short while. Mark your calendar for next year's Tour: August 14-15-16 and 21-22-23 and 10-4 each day. My classroom area will again be transformed into a gallery of fabric art, a mini quilt show if you will.  Enjoy the beautiful drive on your way here and plan a day out with friends. Pay studio prices for beautiful art!
What is the Tour? 
The Artists' Studio Tour is a self-guided tour in and around the Sandpoint, Idaho area where local artists invite the public into their personal studios. Brochures and maps are distributed around Sandpoint and local communities, and the most recent brochure can be viewed online at Art Tour Drive.

Want to come look at the quilts and do some shopping on other days? Call and make arrangements. 
42nd Annual ArtWalk 2019 

June 21 to August 23
I am honored to be chosen as the Artist of the Year by our local arts organization, the Pend Oreille Arts Council (POAC). The brochures and posters feature one of my quilts! Watch for them around town.

ArtWalk is an annual event coordinated by POAC with displays throughout Sandpoint and in many businesses. My fabric art is displayed at the POAC's new facility at 110 Main Street (in the building along with the Sandpoint Music Conservatory). Click here for the online walking map showing businesses and artists. 
(http://artinsandpoint.org/artwalk-2/
).
ArtsGrowLearning Exhibit
This museum-quality traveling exhibit has taken a tour in our area, continues traveling to venues around the state of Idaho. If you happen to see it, check out the examples and text from students I worked with from Valley View Elementary in Bonners Ferry, entitled Fabric, Fact & Fiction. So far, the display has been to Bonners Ferry, Sandpoint, Coeur d'Alene, and Boise - at the Capital!! 
As described by the Idaho Commission on the Arts, "...This presentation highlights the depth and relevance of arts learning for students and teachers, and celebrates the creative energy and expertise of Idaho's artists.       Professionally presented visual artworks, interpretive text, photographs and video vividly tell the story of ArtsPowered Schools residencies during the 2016-2017 school year." Exhibit provided by Arts Idaho .