Kanvas Studio Patriotic Words - White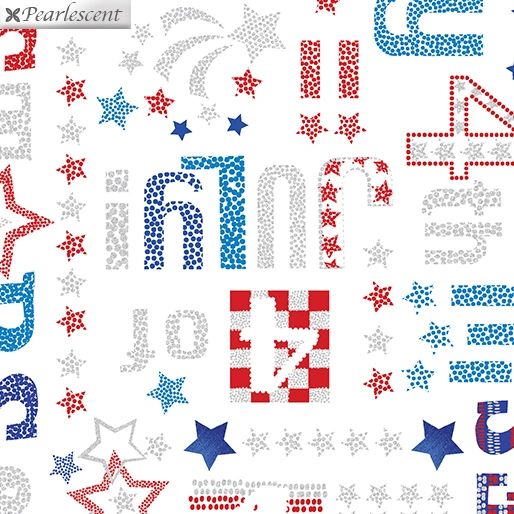 Three cheers for the red, white and blue and for a patriotic line that is just perfect for celebrations year 'round! The addition of pearlescence makes this print glow (not just with pride, but actual glow!). Perfect for holiday celebrations and any occasion that celebrates America, think wall hanging, table runner, Quilt of Valor.
Price per yard. Patrioitic Words on a white background with pearlescent gray. From the "Star Spangled" fabric line by Kanvas Studio, a division of Benartex Fabrics. High quality quilter's cotton, 43-44" wide.